The 2nd World Mouth Harp Festival of India
was held in Arambol Goa, India
On 30-31 January, 2014, at the BLUE PYRAMIDS SKASKA Beach Shack.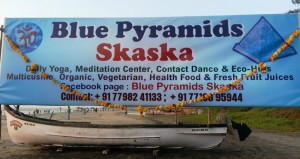 Here are the artists from the 2nd World Mouth Harp Festival of India:

Scroll down to the bottom of the page to see the complete schedule!
The Carnatic Morsing Ensemble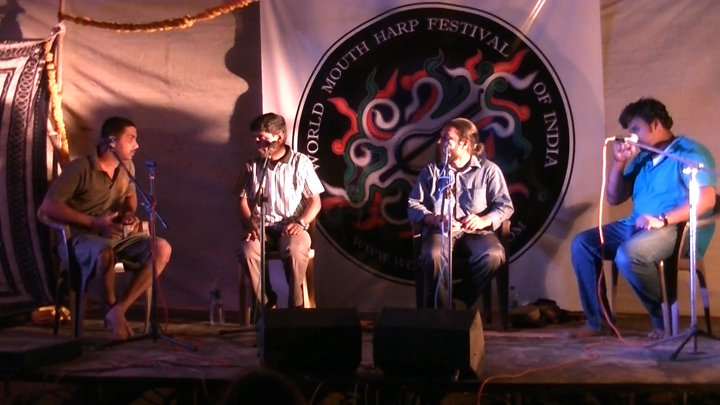 Representing the South Indian Mouth Harp known as the Morsing, a prominent and traditional instrument used in South Indian Classical Music, seven masters of traditional Carnatic Morsing from Karnataka will present a Morsing Tarang, an ensemble of Mouth Harps in various scales played in unison to paint a wonderful rainbow of vibrant rhythm patterns.
Presenting all the various traditional techniques of the Carnatic rhythms, these masters will simultaneously produce soothing and scintillating music using one of the world's smallest percussion instruments. Get ready to experience a wide sampling of various hues of Morsing playing from traditional classical concert music to neo-classical and jazzy styles, interspersed with complex presentations of vocal percussion.
Do take a moment to listen to the beautiful union of the Carnatic Ensemble and be there to experience the world of Morsing!
Traditional Folk Music of Kutch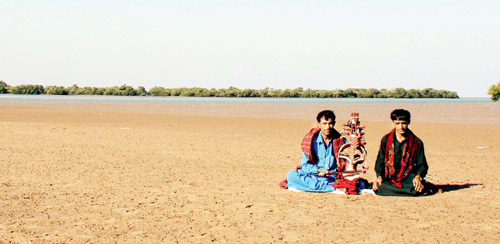 In the region of Kutch in the state of Gujarat, located on the western tip of India at the border between India and Pakistan, music is an integral part of village culture. During social or family functions, weddings, births, deaths or auspicious occasions, as entertainment in the long hours of the night, or as a simple past-time during the day, musical instruments are brought out and played in the tradition of the land.
The Mouth Harp of Kutch, known as Morchang, and the Jodia Pava or double flute, are both instruments played by Shepherds in the desert; the Ghado-Gamelo is an aluminum percussion pan, and the Surando is a six-stringed, intricately carved instrument that resembles a peacock. The Surando is nearing extinction; only one instrument remains in India, a 150 year-old specimen, and there is only one musician capable of playing it. Check out the sound of Surando 
here
.
At this 2nd World Mouth Harp Festival of India, four folk musicians of Kutch – each masters of one of these four instruments – will travel to Goa from their extremely remote villages of Gujarat to present a concert of traditional Kutchi folk music.
Cloud Jam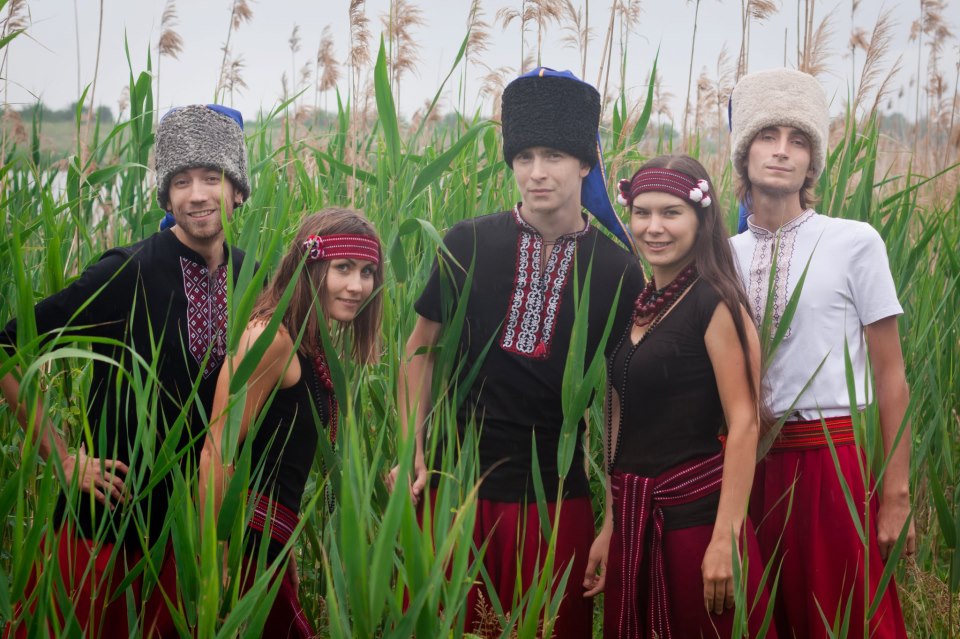 Cloud Jam is a Ukrainian based musical project that combines elements of Russian and Ukrainian folk music with contemporary genres and modern sound. Using various instruments from all over the world, their original music is infused with passionate energy and beautiful soul, and they frequently collaborate with many different musicians.
Previously the 1st World Mouth Harp Festival of India's closing band, Cloud Jam will return once again for our second festival to hold our hearts and make us dream.
Toporkestra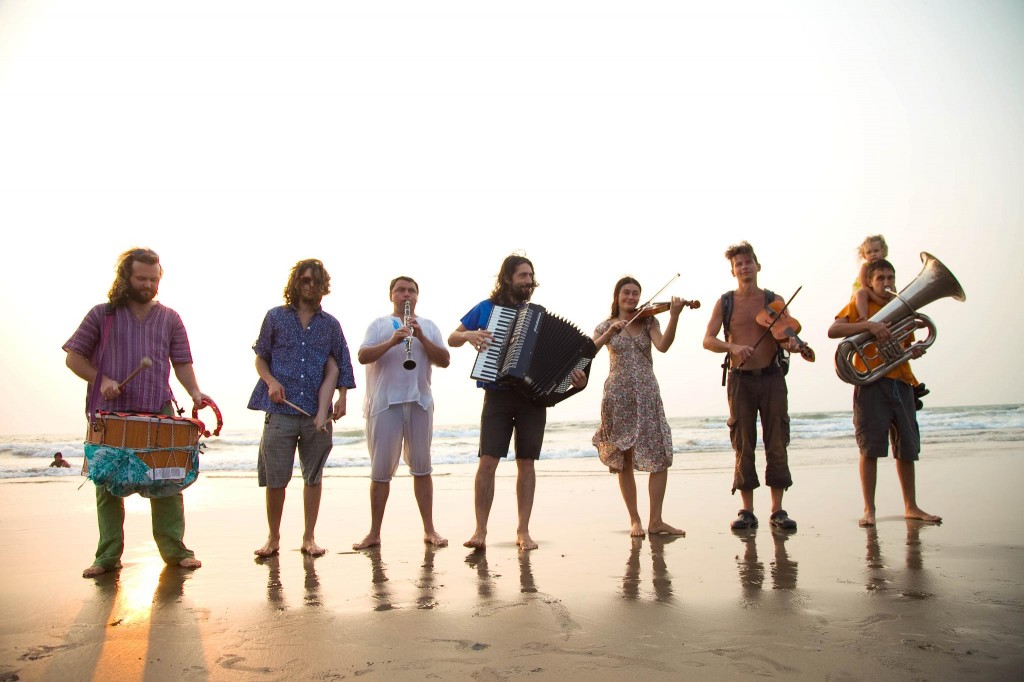 Toporkestra, a Gypsy-Punk Panic-Party Balkan Band, is a medley of Ukraine-based Romanian-Gypsy, Ukrainian-Jewish, and German-Turkish musicians who have been making audiences jump up and dance since over ten years.
Toporkestra plays in streets and subways, restaurants and discos, in international festivals or on the beach. They played at the 1st World Mouth Harp Festival of India, and they are back to kick us all into dancing once again!
Arambolla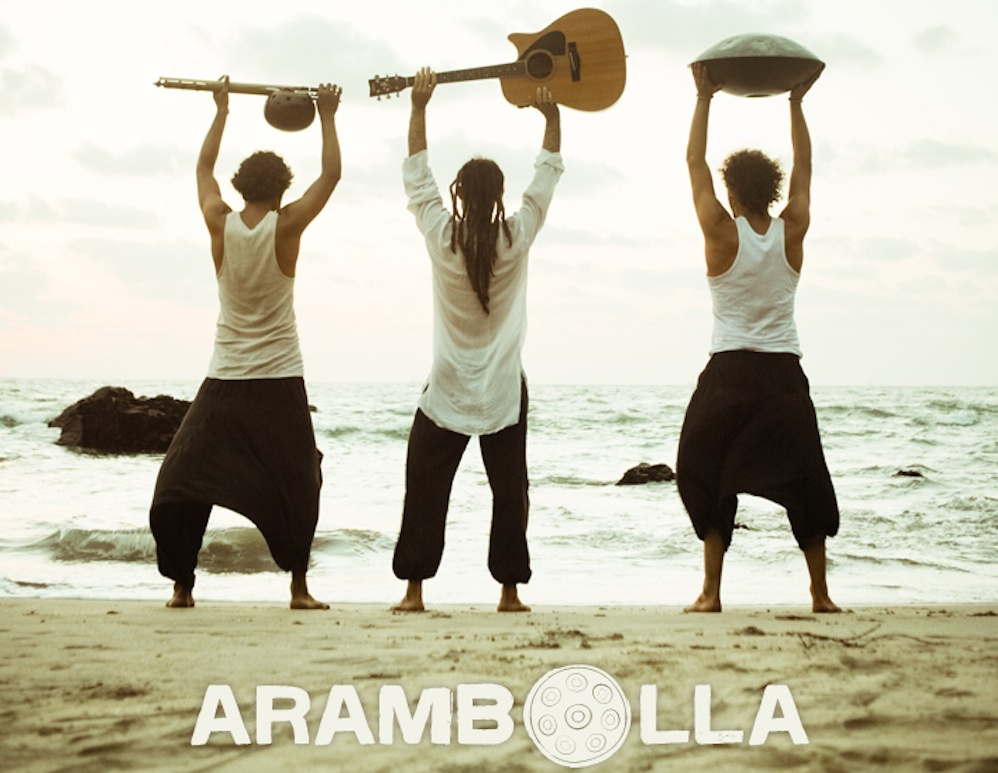 Arambolla is a magical journey of sound with Kamancha (a Persian stringed instrument), Hang (an evolution of the steel pan), Guitar and Vocal.
Davide Swarup, one of the pioneers of the Hang Drum met the band Anna RF in Arambol, Goa in 2013, and the magic was born. On a journey of flowing, dancing, soothing music, expect Arambolla to take us away, along with a Mouth Harp fusion at the 2nd World Mouth Harp Festival of India.
KRAZY ELECTRONS along with KUNAL NAIK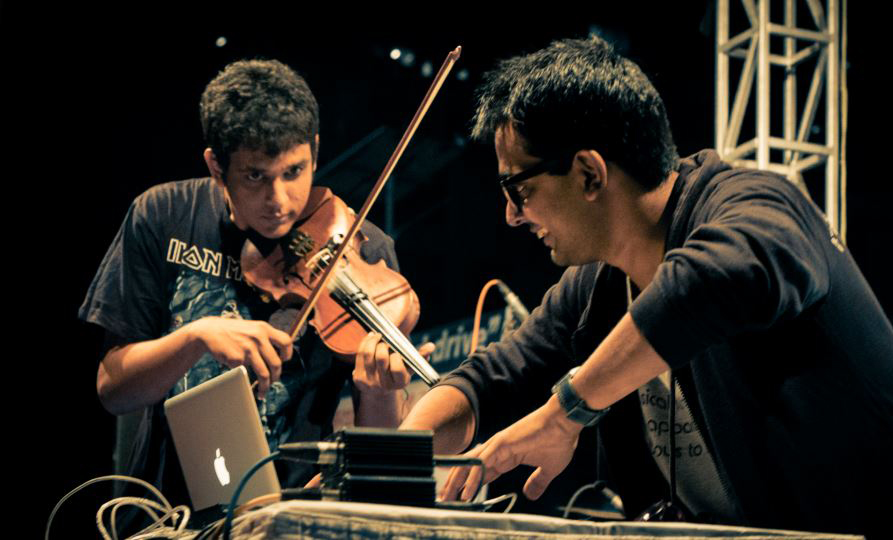 KRAZY ELECTRONS (Popularly known as KE) is a Mumbai Based Electronic music duo composed of Chatty (Chaitanya) on Midi Controller and Ajay Jayanti live on Violin.
KE is driven by the philosophies hidden behind Quantum Physics and has come out as a musical reverie chock-full of Self Styled DNB grooves and percussive breakdowns, all dipped with Carnatic Attitude. KE proves that Ethno DNB and Electronic Styled dance beats can be Drum(bum)bastic to a seasoned dance floor Lover or an Electronic Lover.
In a special Carnatic Violin, Mouth Harp and Midi trio, KE will be collaborating with Mouth Harpist KUNAL NAIK for a unique fusion performance at the 2nd World Mouth Harp Festival of India.
KC LOY QUARTET
Influenced and inspired by melodies from the west, east and feature films, Mumbai based singer, songwriter and guitarist KC LOY has given birth to his own, independent style: Raw, Organic, Earthy…Indian! With passion and positivity, he composes Folk, Western and Indian music in English, Marathi and Hindi. Many of his songs have been featured in films, including the track MANZIL in the award winning film 'Life Of Pi'.
The KC Loy Quartet is a creative collaboration of KC LOY with Percussionist and Tabla player PRASAD AJAREKAR from Mumbai, Mouth Harpist KUNAL NAIK from Mumbai, and Guitarist SHOVON MUKHERJEE from Calcutta, who will perform together at the 2nd World Mouth Harp Festival of India.
TRANSALENTO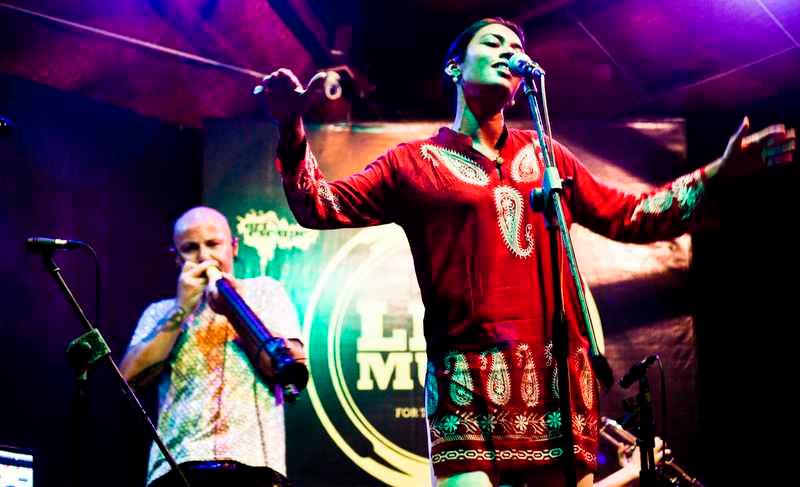 TRANSALENTO is a musical train-journey from world-tribal culture to contemporary sound with the ancient voices of Didjeridoo, Mouth Harp, Facebass, Tambureddhu, electronic beats and mystical Indian vocal, combined with the visuals of live traditional Indian Odissi Dance. The band's unique style is innovating a fusion of traditional songs of both South Italy and India with trance-funky grooves, irregular rythms,  progressive jazz improvisation, R&B soul flavour and a tribal heart.
DUBWIRE along with RUSTAM NUROV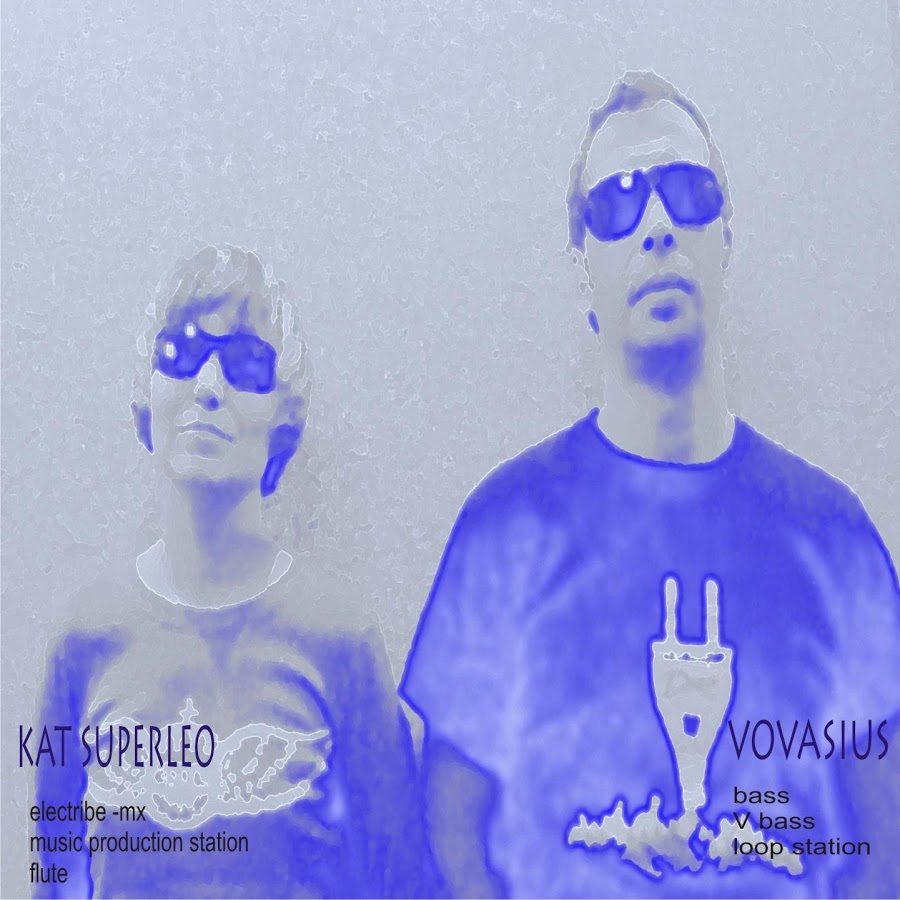 DUBWIRE is an electronic instrumental project using acoustic instruments together with hardware equipment to perform lounge music in Psychedelic, Dub, IDM, and Downtempo styles. This Ukranian duo often collaborates with different musicians in live performances to enrich their music with even more organic sounds.
At this 2nd World Mouth Harp Festival of India they will be collaborating with Mouth Harpist RUSTAM NUROV of Cloud Jam, for an electronic-accoustic audio sensory experience.
Vladimir Sorochenko: bass guitar, bass guitar synth, sampling, sound design.
Kateryna Aleksandrova: FM-synth, sequencer, flutes
Rustam Nurov: Mouth Harp
Traditional Assamese Gogona Duo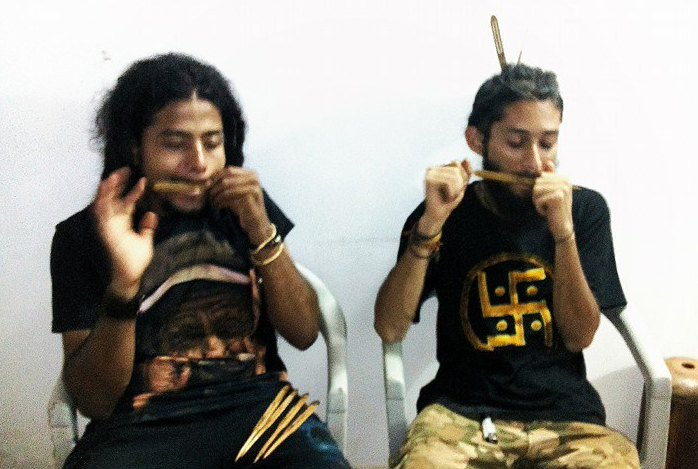 Gogona is a type of bamboo Mouth Harp, an instrument primarily used in Assamese Bihu traditions, which was a contribution from the Mongolian culture to Assam.
Ronnie and Neel are two Gogona (Mouth Harp) players from Assam who play the regional tunes of Gogona used in Bihu along with their improvised own sounds and different kinds of Mouth Harps, to create an environment which gives everybody a little feeling of Bihu.
The Assamese Gogona is one of three different regional styles of traditional Indian Mouth Harp playing that will be represented at the 2nd World Mouth Harp Festival of India.
Ask Your Sister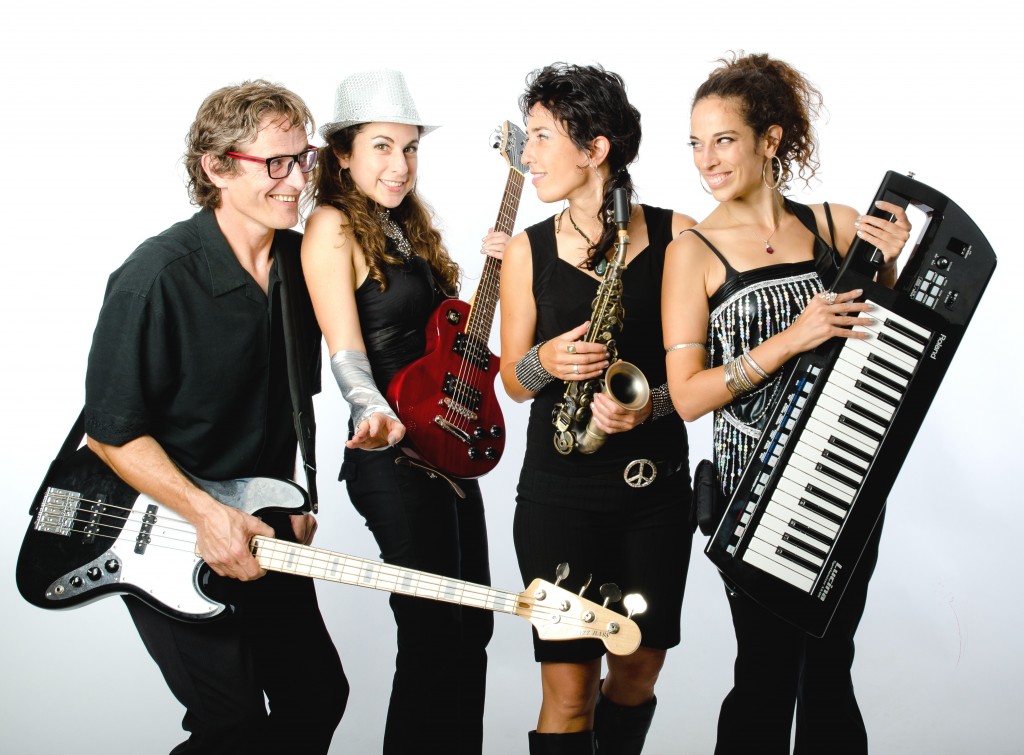 Ask Your Sister is a soul/jazz/pop band from Canada. The band members are sisters; Ariana, Sahara, and Kamila Nasr as well as Ariana's husband Andy Flinn. The three sisters sing vocal harmonies and play saxophone, guitar, keyboard and Mouth Harp, while Andy plays the bass, beatboxes and drums with his feet! With original music, funky grooves, and tight harmonies, Ask Your Sister is set to entertain at the 2nd World Mouth Harp Festival of India!
Jovis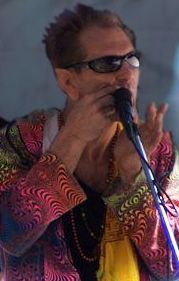 JOVIS has been playing the Mouth Harp for over fifteen years. Performing on his trusted laptop and sending the sound of the Mouth Harp played live through a phaser effect, he continues to push the boundaries of the instrument through a twist of technology as he brings the Mouth Harp into the 23rd century. Presenting Mouth Harp with beats at the 2nd World Mouth Harp Festival of India.
LIBERAL VOICES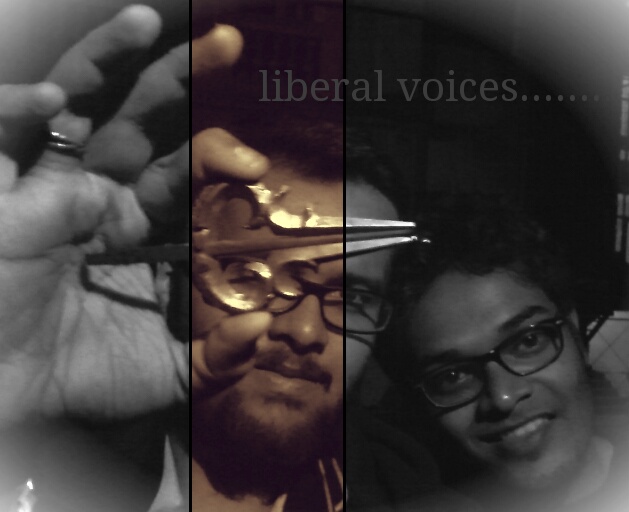 Divesh Gadekar and Sindhuraj Kamat are a goan duo who play Indian Classical, Goan Folk and Tribal genres combined with Rajasthani Morchang (Mouth Harp). Get ready to hear them at the 2nd World Mouth Harp Festival of India!
The Schedule
THURSDAY 30 JANUARY, 2014
MUSIC PROGRAM
12:00 – 1:00 – Sandala Mala
1:00 – 2:30 – Open mic
2:30 – 3:00 – Bindoo Baba with Pitambar & Evjeny Fetisov
3:00 – 3:15 – Rajesh Kotti (Solo)
3:15 – 3:45 – Ara Seferian with Electronic Traffic
3:45 – 4:00 – Varun Lulla (Solo)
4:00 – 5:00 – KC Loy Quartet
5:00 – 5:15 – Scott Armstrong (Solo)
5:15 – 5:45 – Traditional Assamese Bihu Gogona Duo
5:45 – 6:45 – Traditional Folk Musicians of Kutch
6:45 – 7:00 – Dan Root Flute with Neptune
7:00 – 7:30 – Toporkestra with Neptune
7:30 – 8:30 – Monkey Temple
8:30 – 9:30 – Cloud Jam
9:30 – 10:00 – Final Mouth Harp Jam
10:00 – Acoustic Campfire Jam
WORKSHOPS
12:00 Beginner Mouth Harp Workshop: Learn the basics – Rajesh Kotti
1:00 Do the Didgeridoo Workshop: Introductory didgeridoo – Sameer
2:00 Overtone Singing Workshop: Discovering vocal overtones – Muakine Sala
2:00 World Mouth Harp Photo Slideshow – Varun Lulla
3:00 Gujarati Morchang Workshop: Traditional Mouth Harp rhythms of Kutch – Adam Latif
3:00 Beginner Circus Arts Workshop – Andrea Murphy
4:00 Fundamental Mouth Harp Workshop: Exploring beginning basics through advanced techniques – Neptune Chapotin
5:00 Freestyle Mouth Harp Workshop: Blending technique with style – Kenroy Sequeira
FRIDAY 31 JANUARY, 2014
MUSIC PROGRAM
12:00 – 12:30 – Liberal Voices
12:30 – 1:15 – Ask Your Sister
1:15 – 2:00 – Open Mic
2:00 – 2:15 – Evjeny Fetisov (Solo)
2:15 – 3:00 – Sangeet Anand
3:00 – 3:30 – Jovis (solo)
3.30 – 3.45 – Kenroy Sequeira (Solo)
3:45 – 4:00 – Kunal Naik (Solo)
4:00 – 5:00 – Arambolla with Neptune
5:00 – 6:00 – Transalento
6:00 – 7:00 – Traditional Carnatic Morsing Ensemble
7:00 – 8:15 – Dubwire with Rustam Nurov
8:15 – 8:30 – Neptune Chapotin (Solo)
8:30 – 9:30 – Krazy Electrons with Kunal Naik
9:30 – 10:00 – Final Mouth Harp Jam
10:00 – Acoustic Campfire Jam
WORKSHOPS
11:00 Open discussion on Mouth Harp heritage in India and related conservation topics
12:00 Healing Mouth Harp Workshop: Using Mouth Harps to heal – Varun Lulla
1:00 Beginner Mouth Harp Workshop: Bilingual basics in Russian & English – Rustam Nurov
1:00 Beginner Juggling Workshop – Andrea Murphy
2:00 Contemporary Mouth Harp Workshop – Producing Indian percussive sounds with double stroke technique – Kunal Naik
3:00 Carnatic Morsing Workshop: Traditional Konnakol rhythms of South India on Mouth Harp – Bharadwaj
3:00 Hula Hoop Workshop – Joyce Hampton
4:00 Intermediate Mouth Harp: Improving playing techniques – Theo Poizat
5:00 Assamese Gogona Workshop: Traditional Bihu rhythms on bamboo Mouth Harps – Ronnie