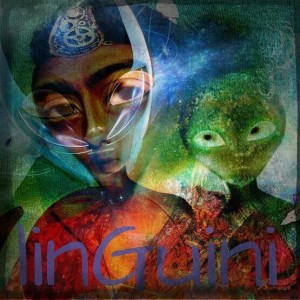 linGuini is a hybrid Live/DJ act that adamantly manages to dodge the confines of definition.
Characteristic features of the music range from groovy feel good trip hop to glitchy breakbeat freestyling, shamanic tribal patterns to dark enigmatic harmonies, vibrant blissful trances to twisted synthetic warps, and everything in between.
The most distinct trait of ~linGuini is the incredibly versatile implementation of the human voice as a tool to paint vivid sonic textures and hypnotic patterns, also including mesmerizing poetic narratives that enrich the experience.
linGuini is the brainchild of guitarist, vocalist, songwriter, writer, poet and psytrance DJ Ajith Singh, who was reborn in the mystical land of Goa as 'Sheil' in a 'down the rabbit hole' kind of situation.
linGuini Sheil will collaborate at the 3rd World Mouth Harp Festival of India with Mouth Harpist Neptune Chapotin, for a profoundly original performance of channeling music purely in the moment.