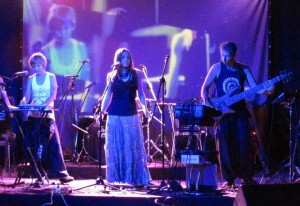 DubWire is an electronic-instrumental project using acoustic instruments combined with hardware equipment.
The band performs lounge music in Psychedelic, Dub, IDM, and Downtempo styles mixed with live energy of ethnic instruments and vocals.
Come loose yourself in DubWire's electro-acoustic audio sensory experience at the 3rd World Mouth Harp Festival of India! A fusion of chill-out, bass-line music with live vocals, mouth harp and instruments from all over the globe… You will love it!